A Ryde restaurant previously criticized for the 'drunken debauchery' of its customers is seeking to open until the wee hours of the morning.
Harbor House on Ryde Esplanade wants to open from 9 a.m. to 1.30 a.m. seven days a week, dropping from 10 a.m. to 11.30 p.m.
The license application, submitted by Karl Harding on behalf of the institution, calls for the changes to begin as soon as possible.
The restaurant and cocktail bar also asks to sell late night refreshments from 11:30 p.m. to 1:30 a.m. and to extend the sale of alcohol until 1:30 a.m.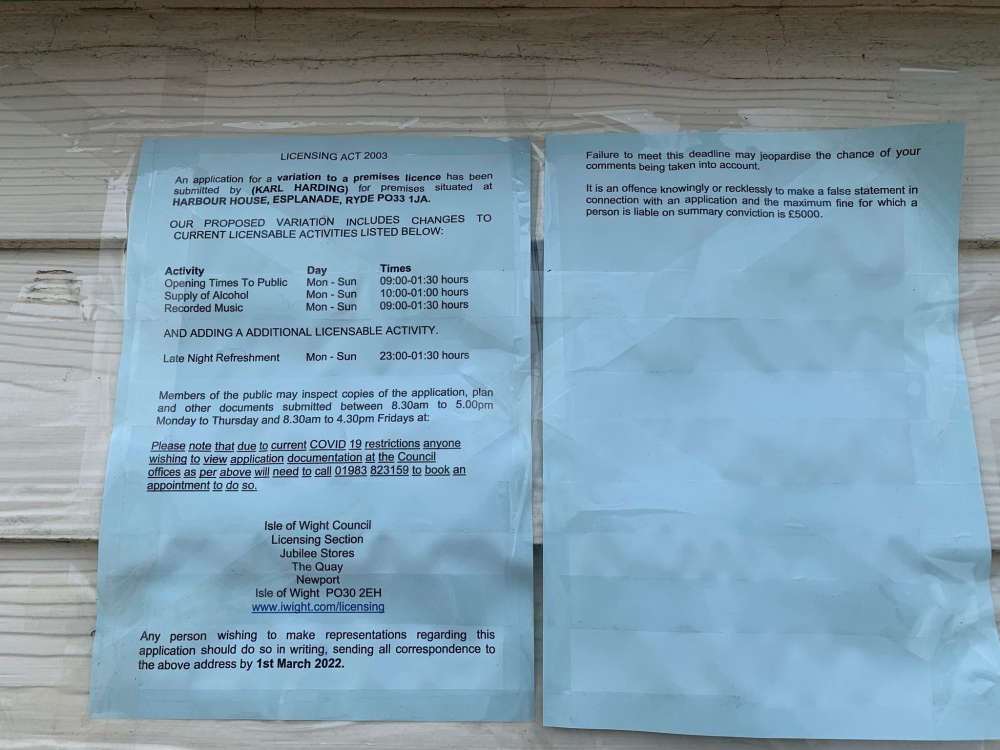 In September 2020, the Isle of Wight Council Licensing Sub-Committee granted a half hour extension until 11.30pm.
At the time, concerns were raised about litter outside the premises, loud music and "drunken debauchery" by patrons, including vandalism.
Many of the same concerns are raised in the 15 objections submitted so far on the new application, now 17 months later.
A resident who lived across the street said the bar caused a lot of distress.
Another objector said Harbor House was disrespectful to its neighbors and another said if the hours were to be extended it would ruin the peace and serenity of Ryde Harbour.
However, one said he loves Harbor House and likes to party there in the summer.
They said they were aware of the nuisance it could be for neighbors and that extending it for the whole week would be unfair. Instead, they suggested a Saturday-only extension.
In the licensing documents, the restaurant and cocktail bar list the measures it has in place to prevent public nuisance, including participating in Ryde's Pubwatch, training staff, monitoring doors and posting notices asking people to leave quietly, respecting nearby residents.
To view the application, 22/00091/LAPVAR, you can visit the council's licensing registry. Comments can be accepted until March 1st.