Have beer? PETA does it! For those who open a cold beer this St. Paddy's, PETA has distributed more than 2,000 animal-friendly coasters to bars in some of the most popular cities to celebrate St. Patrick's Day.
Bargoers and St. Patrick's Day enthusiasts in Buffalo, New York, and Cleveland, Ohio can salute PETA's kind message: Ditch the dairy products!
Ahead of the St. Patrick's Day Parade in Buffalo on March 20, we handed out coasters to activists and bars, including Aurora Brew Works, 42 North and Teton Kitchen.
And ahead of the St. Patrick's Day Parade in Cleveland on March 17, we handed out coasters at Parnell's Pub, McCarthy's Downtown, Carney's Top o' the Flats, Flannery's Pub, The Harp, The Old Angle Tavern, Merry Arts Pub & Grille, O'Donnell's Pub, McNamara's Pub and Masthead Brewing Co.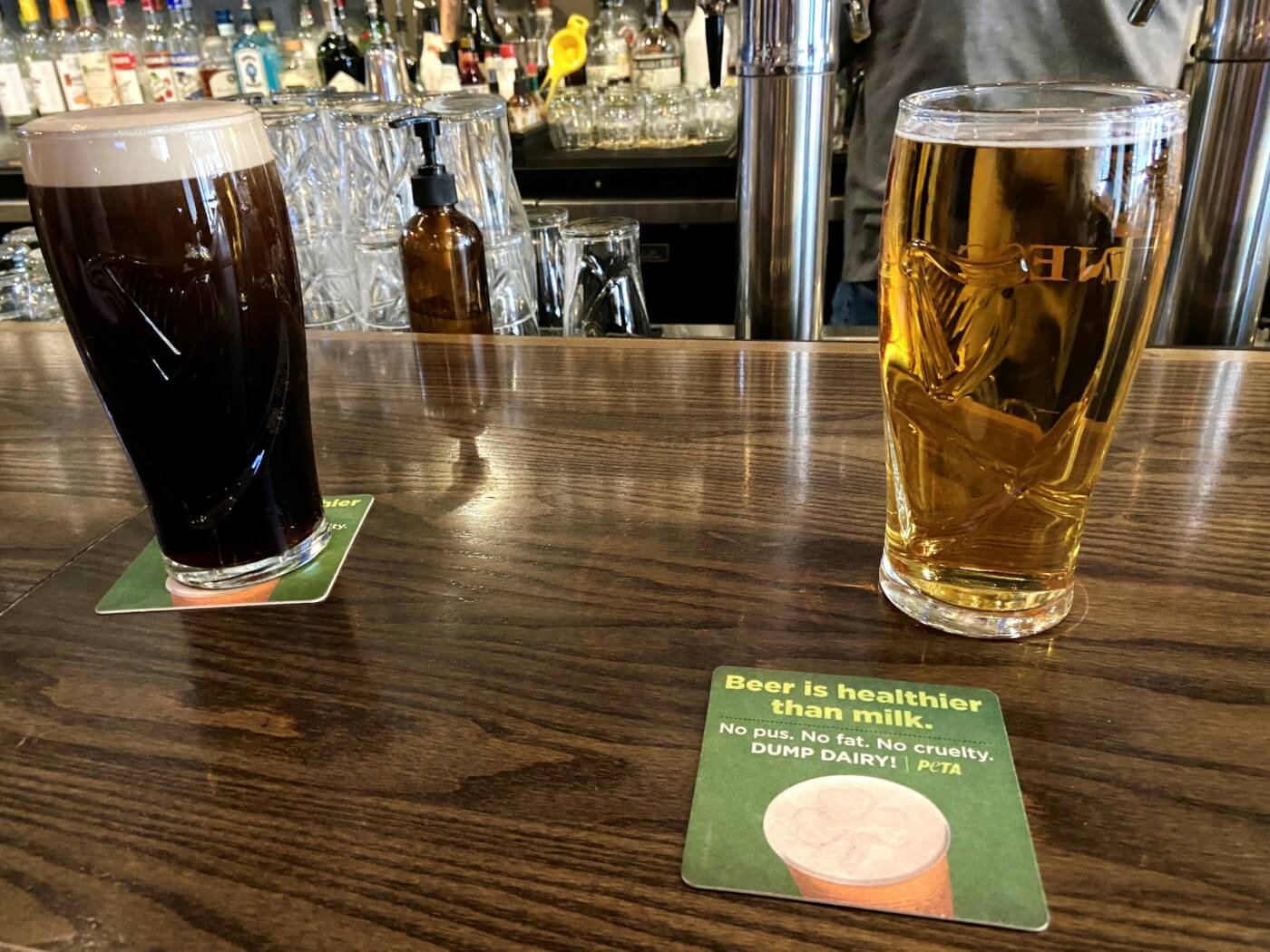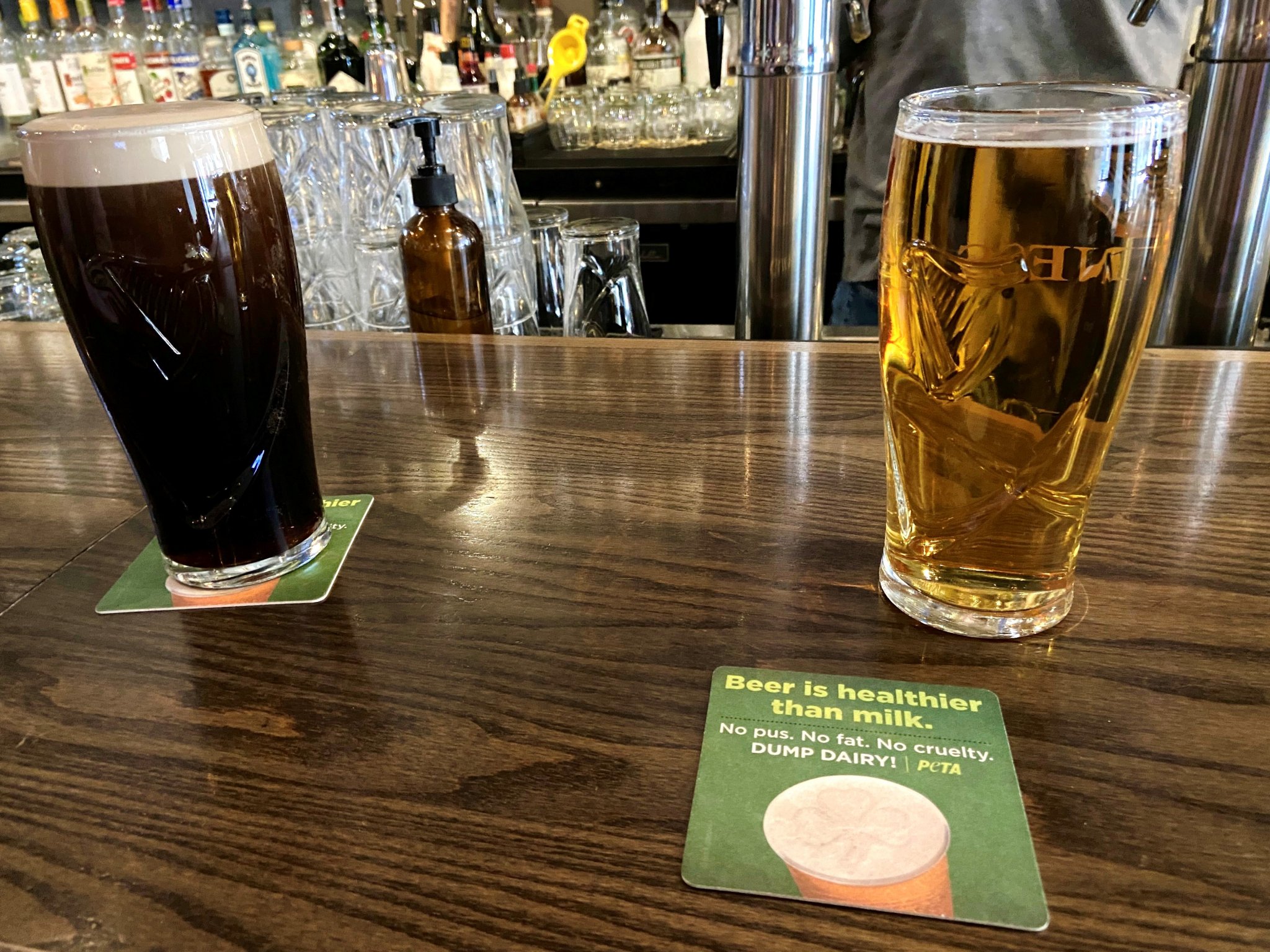 Raise your glass dairy-free for our animal companions, the planet and your own health
We celebrate the luck of the Irish, but cows on dairy farms are not so lucky. Dairy farm workers repeatedly artificially inseminate mother cows throughout the animals' short and miserable lives and force them to produce milk for calves they will never know. The industry takes their babies away from them within hours of birth to kill them for veal or use them as substitutes for the dairy herd so the cycle of forced impregnation and abuse can continue. Every glass raised with a beverage other than cow's milk helps end this cruel cycle.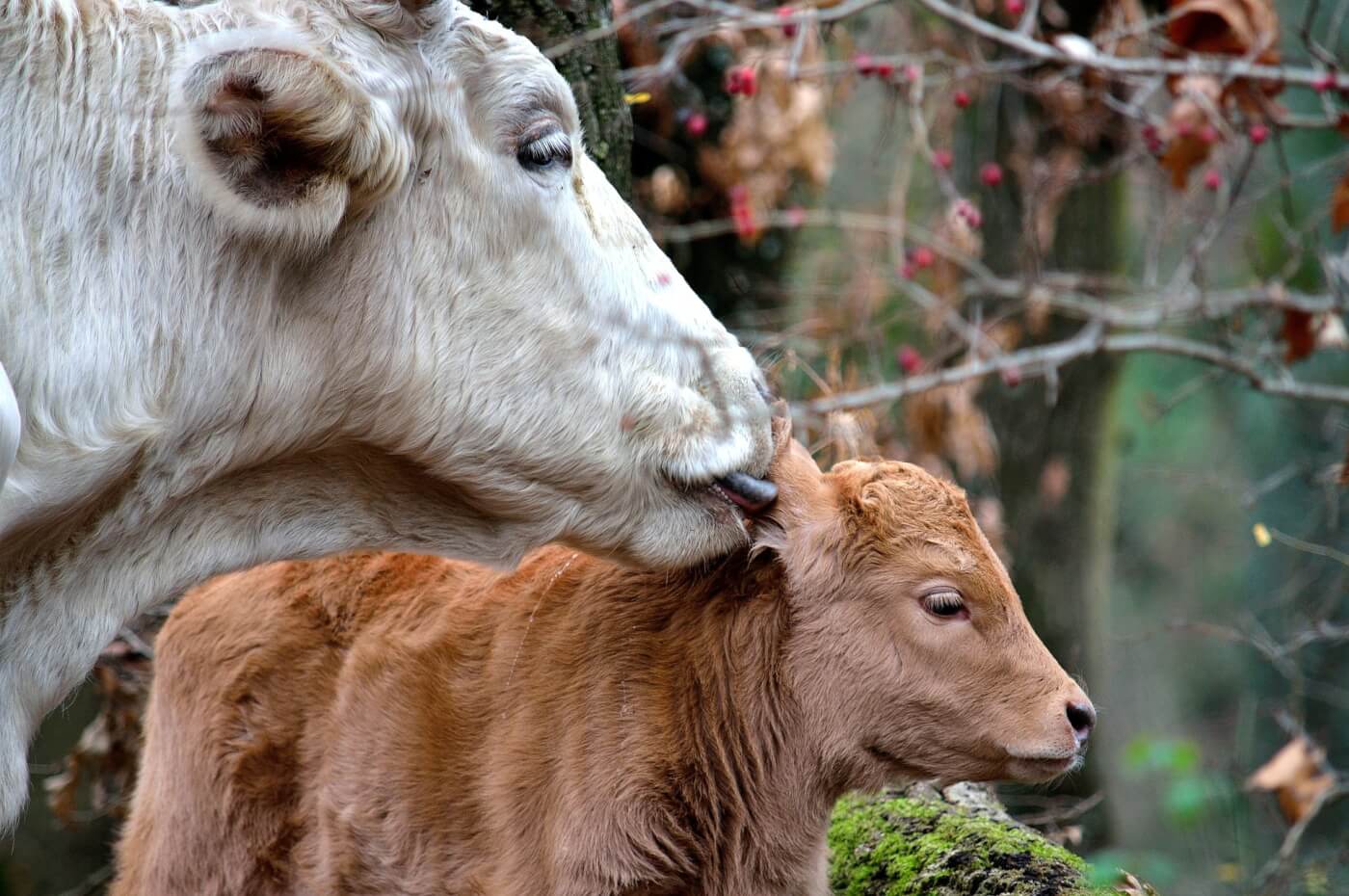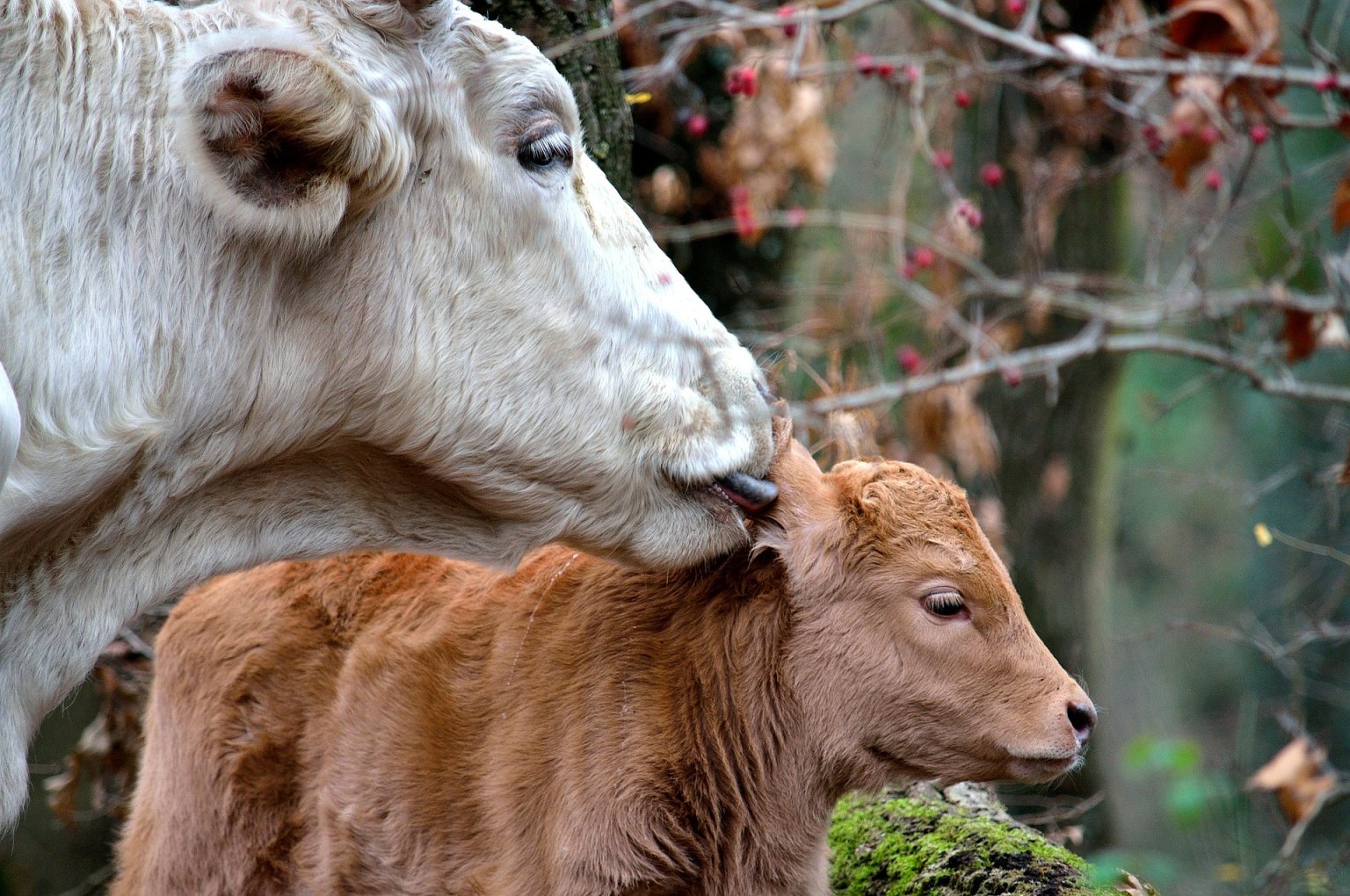 Alcohol before beer, never fear – Beware of dairy products
Beer isn't a health food at all, but in moderation it's still much healthier than cow's milk – and the beer industry kills no more than 3 million smart, loving mother cows every year like does the dairy industry. Unlike dairy products, beer is free of pus, saturated fat and cholesterol and has no hormones or antibiotics and according to some reports can even strengthen bones and prolong life, whereas dairy products have been associated with an increase in fractures. osteoporosis, diabetes and cancer.
A large-scale study spanning two decades found that drinking milk does not protect bones from fractures or osteoporosis, while beer, rich in the micronutrient silicon, prevents bone loss and helps prevent osteoporosis. Low to moderate beer consumption has also been shown to be linked to stronger bones in men and postmenopausal women.
Yes, you read that right.

Beer is better for you than milk stolen from cows. https://t.co/X3NlcmtBLX #StPatricksDay pic.twitter.com/jilFzae85G

—PETA (@peta) March 17, 2021
Don't just wear green, go green!
It's customary to wear green on St. Patrick's Day, but you can also go green by keeping animals off your plate (and out of your drink). By some estimates, animal agriculture produces more greenhouse gases, such as methane and carbon dioxide, than the entire transportation sector. By going vegan, you can save nearly 200 animals a year, reduce your carbon footprint, and help prevent future pandemics.
Make Every Day a Luck by Going Vegan Today
By 2021, two-thirds of Americans had tried non-dairy milk or were switching to dairy-free beverages altogether. You can help suffering cows and other animals in the dairy and meat industries by going vegan. Click the button below to get started: